By Phosphorescent we often mean what is actually luminescent or photoluminescence, that is the physical property of a substance, a material, an ink, a resin to release previously absorbed light photons. It is one of the "special effects" requested by the fashion and graphics markets. It is very important to distinguish between the definitions, especially when dealing with various graphics technologies
The luminescent inks are usually used with a functional purpose: to see writings in the dark without the need to connect any energy source (batteries, solar panels).
The light quantity they release and their duration is proportional to the exposure previously undergone and by the percentage of pigment in the printing base (it is usually recommended from 300 to 500 gr/Kg, that is from 30 to 50% for excellent results).
Grafco distributes two types of pigment with different granulometry so that the pigment can be used also on graphics with very thin lines (up to 90 mesh).*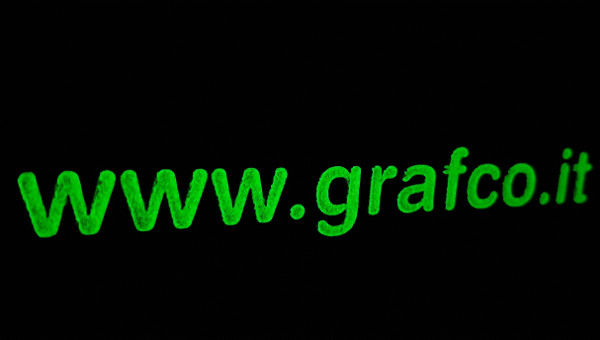 The pigment is inorganic it can be therefore mixed with any binder (water-based, solvent based, UV, plastisol) that allows to incorporate a powder with a very high specific weight.
The standard product is not to be considered as harmful under the provisions (CE) 1272/2008 (CLP), but, following the entry into force of the new update of EN71/ III of 2013, this product can not be used for toys and/or materials that come into contact with children and is no longer Oekotex compliant.